Limited Scope Valuation

This service is "limited" why? To save the client time and money yet meet disclosure standards for government compliance under Revenue Ruling 59-60.

How is the service limited? By relying more heavily on W&A's experience, knowledge and training. Limited Scope reports provide valuations for incentive stock options, gifting of family limited partnership (FLP) or Limited Liability Company (LLC) interest, buy/sell agreements, transaction planning and many other instances where the depth of a Full Scope Valuation is not required.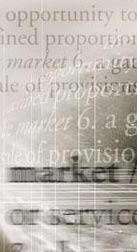 Services are priced from $5,000 for family limited partnerships and from $7,500 for operating businesses.



There are areas, however, where a Limited Scope is not recommended. Limited Scope is not recommended for financial reporting for matters like FSAS 141/142, complex estate tax returns (Form 706), litigation services or other instances where in-depth research, analysis, and report writing are required (see Full Scope Valuation service).

Limited Scope reports have been followed by government agencies: for example, the IRS and most recently Wandtke and Associates Limited Scope reports have been accepted for blockage discount transactions and significant business transactions and royalty negotiation and licensing agreements.